Chinese medicine for better health is it a mystery or truth
February 1, 2023
2023-02-11 12:29
Chinese medicine for better health is it a mystery or truth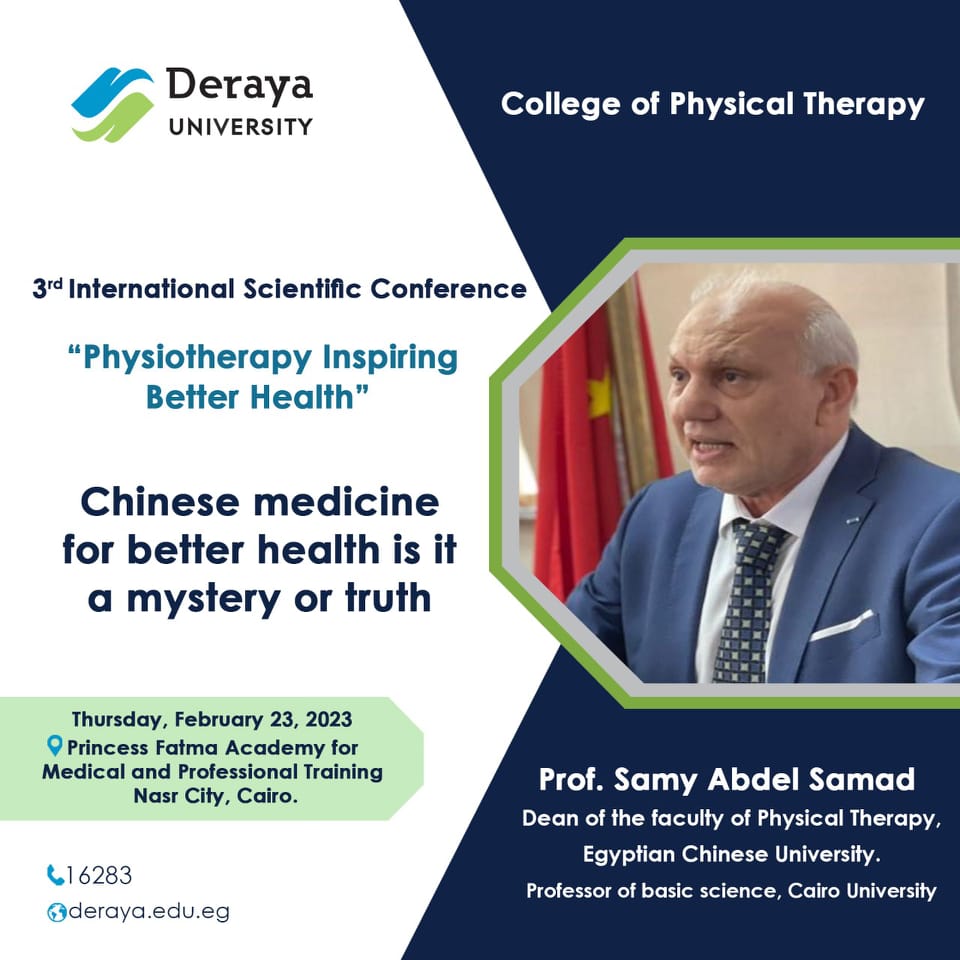 Chinese medicine for better health is it a mystery or truth
College of physical therapy 3rd International Scientific Conference Under the Title of:
" Physiotherapy Inspiring Better Health "
The Physical Therapy conference will feature a variety of speakers with unique perspectives on physical therapy. There were experts who discussed new treatments and protocols, physicians who spoke about the medical and physical aspects of physical therapy, therapists who shared anecdotes about successful applications of physical therapy, and even patients who shared their own experiences.
Prof. Samy Abdel Samad Nasef – Dean of Physical Therapy, Egyptian Chinese University
Prof of basic science, Cairo University.
Who will give us an astonishing lecture under the title of
(Chinese medicine for better health is it a mystery or truth).
Date: Thursday 23 Feb 2023
Location: Princess Fatma Academy for medical and professional training – Nasr City – Cairo
To Register fill out this form 
Payment Methods:
1- University treasury
2- Vodafone Cash (Please contact 01000128701 after payment)