Student Activities
April 18, 2022
2023-08-24 22:56
Student Activities
Student Activities
Creating an ideal university environment for discovering talents and highlighting them internally and externally, to help build a university sports generation with good morals and upright behavior, and to refine the energies and talents of students and employ these energies in what is beneficial and fruitful, as well as providing them with additional skills that help them in their practical and scientific lives, in addition to providing the opportunity In front of the largest possible number of students to practice sports activity to achieve and satisfy their inclinations to practice these useful activities, which are aimed at the purposeful recreation of students and the optimum use of their free time leading to their good use.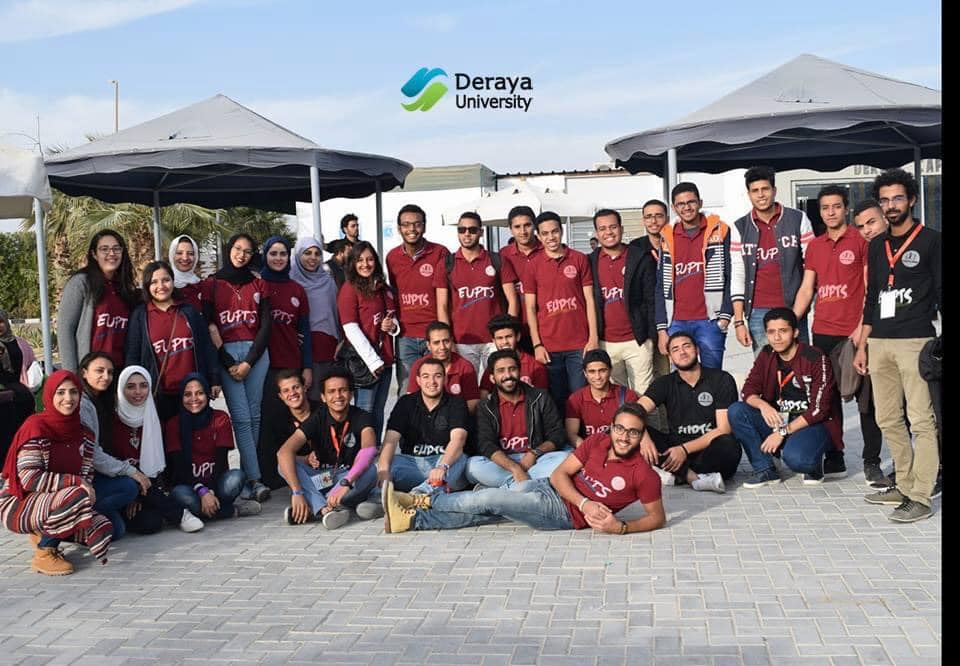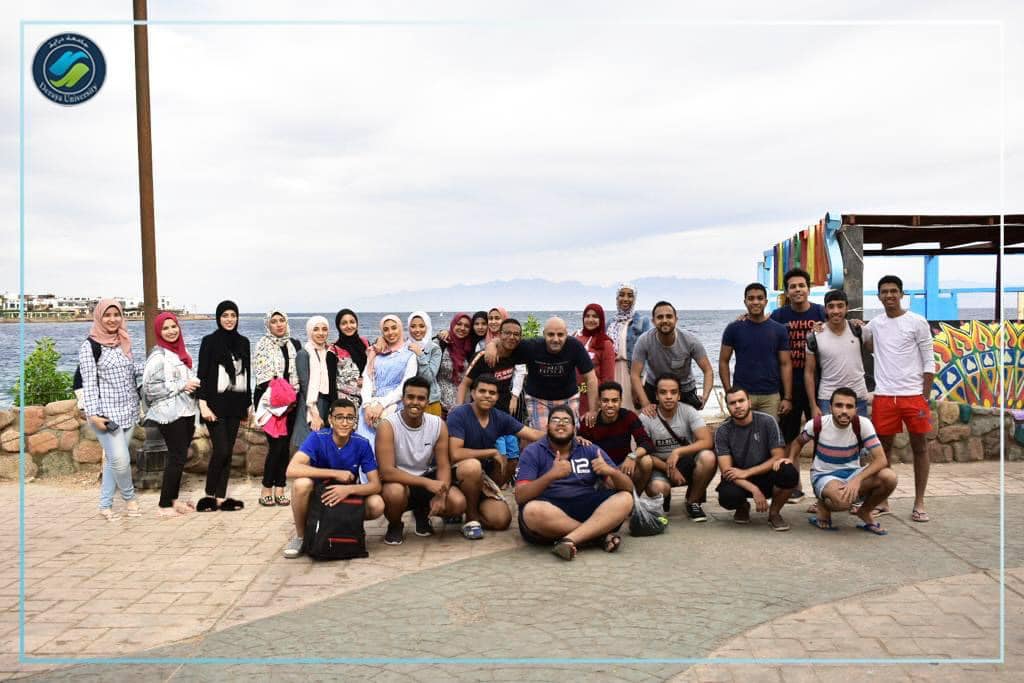 Goals of Students Activity
Develop hobbies and highlight the students' artistic talents.

Free express their views on community issues and participate in solving the problems they face through Cultural Activity.

Opportunity To show their talents in poetry, fiction writing, literature, music, and other arts.
Social Activities & Excursions
Artistic & Literary Activity
Social Activities & Public service
Social activity and excursions
These activities are planned and implemented under the supervision of the University Student Union. These activities include excursions, camps, group recreational activities, parties, and recreational competitions. It also includes various competitions such as Chess – Perfect student competition – field visits, etc
Artistic and Literary Activity
Aimed at developing hobbies and highlighting students' artistic talents, such as singles and ensembles, solo and ensemble, theatre acting, and plastic arts.
Social Activities & Public service
This activity focuses on the development of manual skills and outdoor activities, such as scouting camps, afforestation, painting, and woodworking. It is an activity that develops the student's practical abilities and balances them with intellectual activities. It aims to inculcate the principles of selflessness, self-reliance, effort, giving, and sacrifice for others.
Activating the sports activity in the college (forming sports teams – holding matches – participating in sports activities organized by the university.
A gymnasium equipped with the latest sports equipment.
Men and women coaches in all fields of sports and technical activities.
Green sports fields are designed for various sports.
The cultural activity provides many opportunities for students to freely express their views on community issues and to participate in solving problems that confront them, as well as for creative students in different fields of literature; To show their talents in poetry, story writing, and other literary arts.
Student Union for the academic year 2022/2023
The Student Union represents all students to the University administration, members of the public, the media, and other external parties.
President of the university student union "Osama Mashadi"
Vice President of the Student Union "Mohamed Ahmed Rajai"
University College Students' Union;
College of Dentistry
President of the Union: Student "Abdul Rahman Atef".
 Vice President of the Union: Student "Mohamed Osama Madkour".
College of Physical Therapy
President of the Union: Student "Ahmed Hariz".
Vice President of the Union: Student "Ahmed Alaa".
College of Pharmacy
President of the Union: Student "Mohamed Ismail".
Vice President of the Union: Student "Bishoy Zakaria".
College of Business Administration
President of the Union: Student "Esraa Abdel Nasser".
Vice President of the Union: Student "Ziyad Alaa".
Founded by students 5 years ago, the team members are interested in social support and assistance through student activities and play a great role in social responsibility like;
Literacy
 Medical & treatment convoys
Educational convoys
Support workers affected by the Corona crisis.
Develop slums
Participate in ministerial initiatives such as the "Youth of Egypt Initiative",
Various student activities.
It is an international non-profit organization that aims to mentor students; To improve the world through pioneering teamwork. It serves as a platform for teams of outstanding undergraduates; To create community development projects that put people's ingenuity and talents at the heart of improving their livelihoods. Students are interested in this kind of entrepreneurial approach that enables people to be part of their success, guided by teachers, and supported by business leaders. This work alters the lives of the people being served, as well as of the students; Because they evolve into more effective leaders.
Building relationships with businesses, schools, and other community partners in need.
Create long-term economic, social, and environmental improvements through entrepreneurship and services.
Work for the growth and professional development of its members by encouraging independent creativity and business leadership.
A student family, founded by a group of students from the Faculty of Physiotherapy and Pharmacy at the University of Deraya, aims to equip students during their undergraduate careers to acquire the scientific and functional skills needed after graduation.
Develop basic and essential undergraduate skills, and equip students to lead and influence in medical fields.
Support medical and social skills, and encourage entrepreneurship and excellence for students.
Creating influence, and inducing self-development through cooperative mutual relationships between students and one another.
 "EPSF" Egyptian Pharmaceutical Students Federation" play a great role in;
Skills acquisition through conferences, seminars, and student activities.
Work to increase the knowledge of pharmacy students about their role in society.
Enable students to cope with difficult situations.
Help students in learning the meaning of commitment and teamwork.
"EUPTS  "Egyptian Union Physical Therapist Students" play a great role in
Raising student and social awareness of the field of physiotherapy, its importance, and development.
Raising the cultural and scientific awareness of physiotherapy students through the holding of conferences and scientific seminars.
Establish an annual scientific project on topics related to physiotherapy.
Help in medical convoys; To activate community services.
Student Activities Building
Deraya University, New Minia
student.activities@deraya.edu.eg