Professor Maureen Donovan Visit Deraya University, Jan,2023
January 21, 2023
2023-01-21 10:56
Professor Maureen Donovan Visit Deraya University, Jan,2023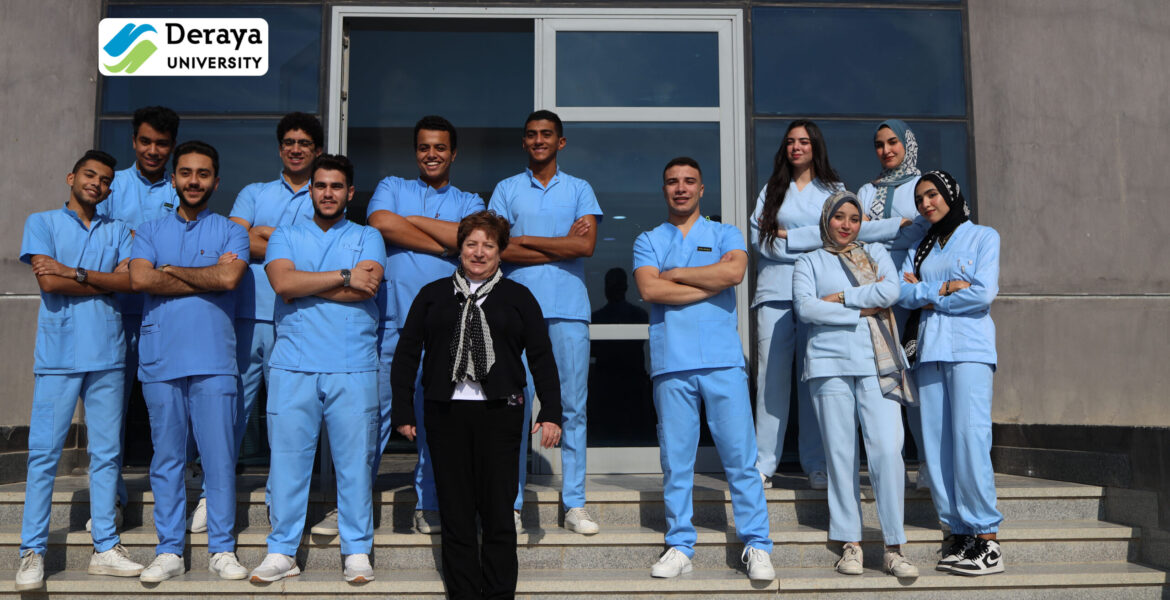 Professor Maureen Donovan Visit Deraya University, Jan,2023
Professor Maureen Donovan Visit to the College of Pharmacy- Deraya University
Maureen Donovan Ph.D., a Professor at the College of Pharmacy- University of Iowa, recently visited Deraya University in New Minya to give a lecture on The Promise of Nose-to-Brain Delivery 30 Years of Investigation.
A large number of students and faculty members attended the lecture, which was held in the university's auditorium. Dr. Maureen discussed her recent findings in her research journey at the University of Iowa over the past 30 years and how significantly contributed to the field of nose-to-brain delivery.
Dr. Donovan discussed that Nose-to-brain delivery is a method of delivering drugs directly to the brain through the nasal cavity. This method allows for faster and more efficient drug delivery to the brain, as the drugs bypass the blood-brain barrier and are absorbed directly into the brain tissue. The collaboration between Deraya University's College of Pharmacy and the University of Iowa focused on researching and developing this method of drug delivery further.
During her visit, Dr. Maureen also met with the University's President, faculty members, and students from the university to discuss research opportunities and potential collaborations. Many students were excited to have the opportunity to meet and learn from such a prominent figure in the field.
Overall, Dr. Maureen's visit to Deraya University was a great success and a valuable learning experience for all who had the opportunity to attend her lecture and meet with her. The university community looks forward to welcoming her back in the future and continuing to work together to promote the study and culture.
Additional Information
The University of Iowa's College of Pharmacy is one of the top 20 pharmacy schools in the USA (U.S. News 2020). Deraya University and the University of Iowa signed a Memorandum of Understanding (MOU) in the areas of education and research in 2021. The MOU aims to interchange scholars (faculty members, undergraduate, and graduate students) for participation in seminars, conferences, research, and lectures is one of the activities covered by this MOU additionally, chances for group research.
Deraya University – College of Pharmacy, in collaboration with the University of Iowa – (USA).