Deraya Commemorates the Loss of "Alaa Bahgat Bakr"
January 10, 2022
2022-12-21 12:49
Deraya Commemorates the Loss of "Alaa Bahgat Bakr"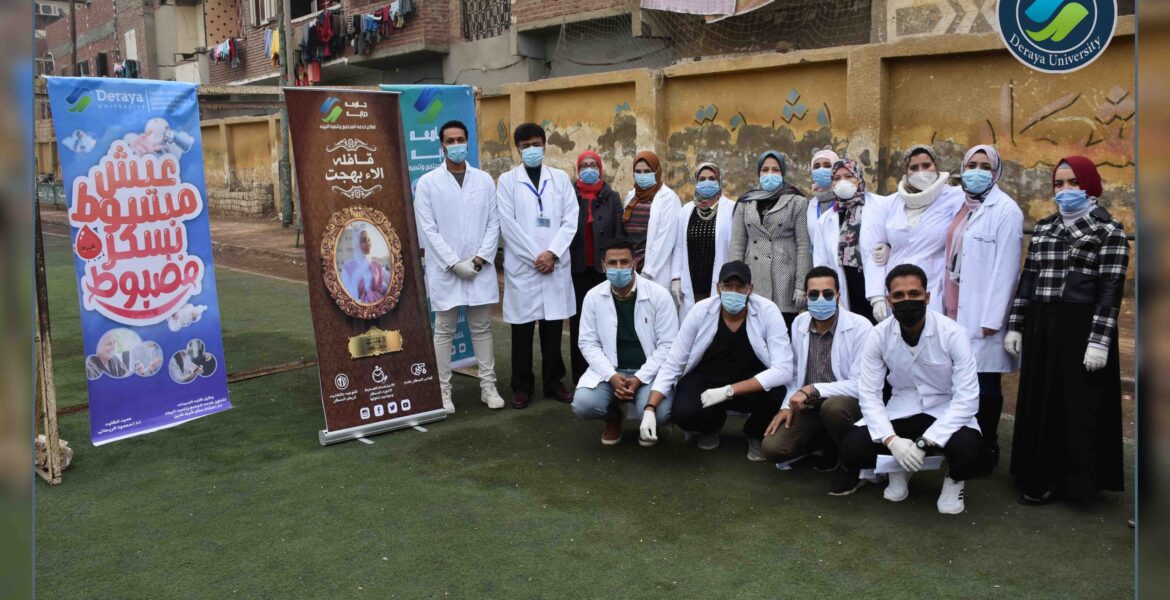 Deraya Commemorates the Loss of "Alaa Bahgat Bakr"
According to the University President and the Board of Trustees instructions, the community service unit at the Faculty of Pharmacy and Pharmaceutical Manufacturing organized a medical convoy to the Borgaya Youth Center in Al-Minya. This convoy was named after "Alaa Bahgat Bakr", a third-year pharmacy student who sadly passed away on Tuesday, January 5, 2021.
The convoy aimed at improving the overall health of the village residents through conducting medical examinations and monitoring blood sugar levels for 62 elderly residents and 17 children.
The University also ran an awareness campaign inside the University campus to warn against the complications of diabetes. During the campaign, the blood sugar levels of the students, and the University staff were measured and those diagnosed with diabetes were directed to the outpatient clinics for further assessment and treatment.