Majestic Biopharma at Upper Egypt Pharmacists Festival
May 2, 2023
2023-05-02 12:09
Majestic Biopharma at Upper Egypt Pharmacists Festival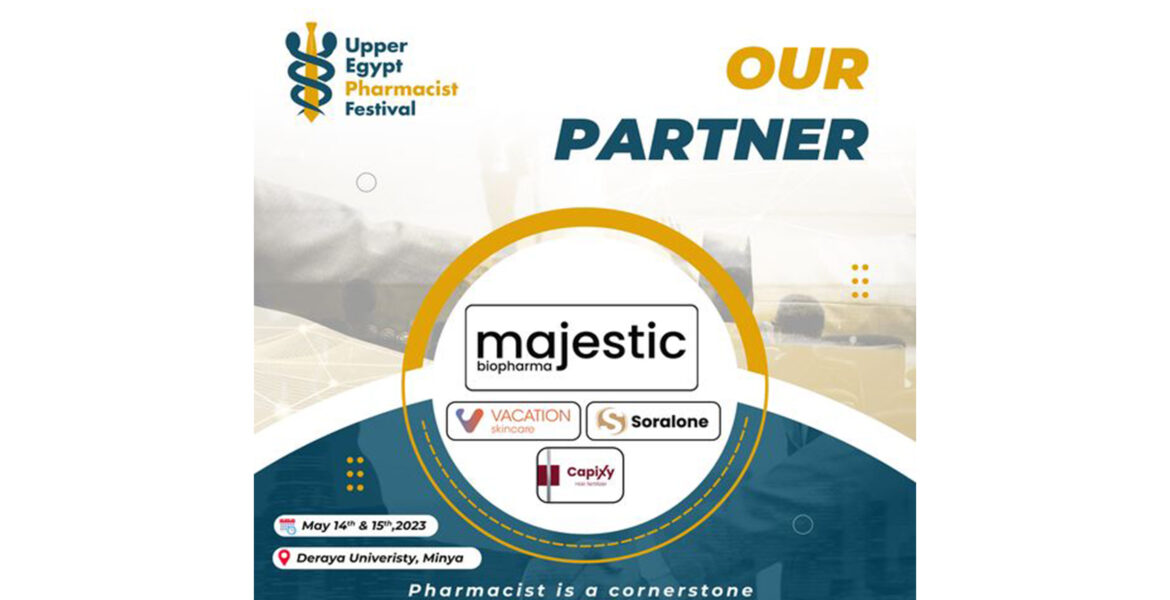 Majestic Biopharma at Upper Egypt Pharmacists Festival
Majestic Biopharma is a global institution dedicated to innovating and developing healthcare solutions, and it will be one of the participants at the upcoming Upper Egypt Pharmacists Festival. This is an exciting opportunity for our pharmacy students to learn more about the company and their products.
The festival, which will be held on May 14th and 15th at Deraya University, will provide students and graduates with a chance to network with various pharmaceutical organizations, administrative bodies, and Egyptian and international drug manufacturing companies. In addition to the networking opportunities, the festival will also feature workshops, lectures, and presentations by distinguished scientific figures and personalities in the field of pharmacy and drug manufacturing.
Majestic Biopharma Products
One of the companies that will be presenting at the festival is Majestic Biopharma, and they will be displaying some of their exciting products. One of their product lines is Capixy, which is a hair fertilizer family that promotes healthy and strong hair. Their formula, based on Capixy, targets the main hair fall parameters, providing fuller and thicker hair.
Majestic Biopharma's product line also includes Vacation Skincare, which offers a wide range of solutions that grant the skin a unified tone and full protection from harmful UV rays. This product line is perfect for those who are planning to spend time in the sun this summer.
Another product that Majestic Biopharma will be displayed at the festival is Soralone. This new solution targets the challenges of skin dryness, especially for patients suffering from psoriasis and eczema. With its MDI Complex, Soralone provides the skin with all the necessary nutrients to keep it moisturized for 24 hours without any dryness or itching problems.
As pharmacy students and graduates, it is essential to stay up to date with the latest innovations and products in the healthcare industry. The Upper Egypt Pharmacists Festival is an excellent opportunity to do just that, and Majestic Biopharma's presence will add even more value to the event. Don't miss out on this chance to learn more about Majestic Biopharma and its exciting products!
Register now to secure your spot and access a number of lectures and workshops. To register and participate, please visit the link.
Conference date: 14 &15 -5-2023
Location: Deraya University