(ACT, AIST, and IELTS) Standardized tests
February 11, 2023
2023-04-25 22:33
(ACT, AIST, and IELTS) Standardized tests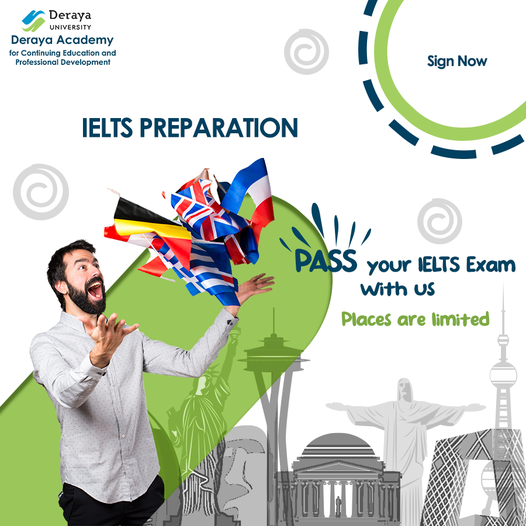 (ACT, AIST, and IELTS) Standardized tests
Deraya Academy has become an Accredited Center for ACT, AIST, and IELTS exams
We are pleased to announce that our Academy has become an accredited center for ACT, AIST, and IELTS exams. We look forward to helping our students reach their educational goals. ACT, AIST, and IELTS are standardized tests designed to assess the different skills and abilities of test-takers.
ACT (American College Testing) is a college admissions exam commonly used in the United States. The test assesses a student's knowledge in four subject areas: English, math, reading, and science. There is also an optional writing section.
AIST (Artificial Intelligence for Software Testing) is a certification exam focused on assessing a candidate's proficiency in applying artificial intelligence and machine learning techniques to software testing. The exam tests knowledge and skills related to software testing, data science, and AI.
IELTS (International English Language Testing System) is a language proficiency exam commonly used for immigration, work, and study purposes. The test assesses a candidate's ability to use and understand English in four language skills: listening, reading, writing, and speaking. IELTS is accepted by over 10,000 organizations worldwide. Book Now 
Deraya Academy for continuing education helps knowledge seekers and professionals upgrade their skills and keep up with new technologies. Our continuing education programs are designed to improve employability and provide lifelong learning to participants by providing a range of university resources to professionals and young learners in Egypt and beyond.